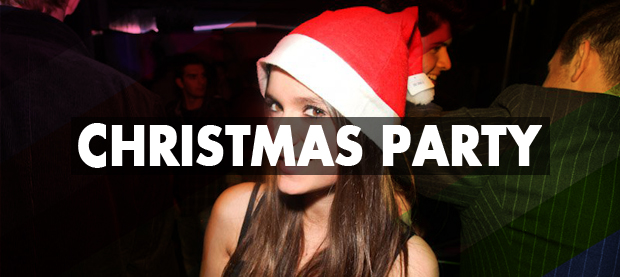 WE ARE TAKING BOOKINGS FOR CHRISTMAS – PLEASE CALL 0207 2052501.
What can we do for you?
Booking your Christmas Party in advance is always a good idea, things tend to get a tad hectic on the bookings sheet come November so prior planning is the best option. Get in touch to avoid any disappointment.
All of our Christmas events are bespoke. We don't believe in pre-packaged parties and prefer instead to throw an event the whole office will be talking about for the next few years. Our job is to help you book the ideal Christmas party without any of the unnecessary hassle that can come with the organisation. Leave the stress to us.
No matter the size of the business the Christmas party is a must do. Looking after staff for all of their hard work during the year by throwing them an office Christmas party to remember will pay for itself by raising team spirit and bringing the whole firm together. Plus let's not forget that Christmas is a time to reflect and look to forgive any forget any office disputes accrued through the year. Also it's a good excuse to get wild!
Either get in touch via email or just give us a quick call on +44(0)20272052501.
Frequently Asked Questions
I'm ready to book my Christmas Party. What's next?Simply just give us a quick call in the office on +44(0)2072052501 so we can answer all of your questions, advise which venue may well suit you best (dependent on your music taste, size of the party, and personal preference). If you're not sure exactly what you want but you just want to party then give us a call and we will give you our best advice.
Should I confirm the number of guests first?
We don't need an exact figure but it helps if you can give us a rough estimate. Some venues are bigger than others and of course private rooms are available at some of our hand picked venues. Deposits and final payments are also based on the party size. Please call us for a quote.
What is the deposit cost, and when do I have to pay in full?Typically we take a 50% deposit on corporate booking with the remainder of the sum due one week before the date of the party. VAT is charged on all bookings.
What is the dress code?All of the venues we work with are typically high end Mayfair clubs, so understandably they have a dress code to match. Black tie, or just dressing to impress is always the key here!